As mention earlier …
Good news, TuYa has ported to Windows Phone 7 and now has been approved and published!
Nokia Lumia 800 (Windows Phone)
http://www.windowsphone.com/en-SG/apps/4445ed57-faa2-428b-bbb8-dc64b48f86f2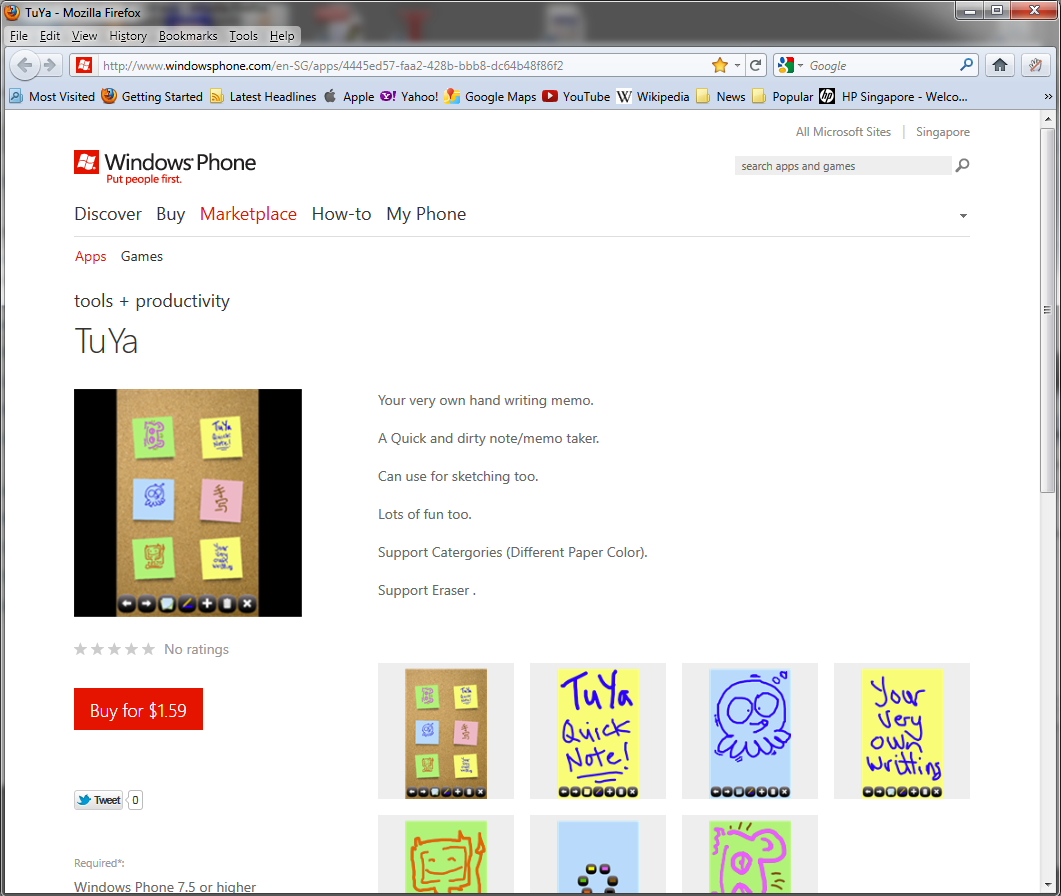 It is almost identical (in look and functionality) to the rest of the other platforms. However it is using Microsoft Ink technology which will feature handwriting recorgnization on the next coming WP7 release.
Performance is equally fast even it is written in manage code. Not a bad achievement consider I'm new to C#. 
🙂